In the age of technology, it's more important than ever to have a strong online presence. And what better way to build that presence than with your Google Business Profile? Optimizing your Google listing for local SEO can give you an advantage over the competition and help boost your business's visibility in no time. 
Google has made it easier for service businesses and brick-and-mortar stores that have a physical location to get found online. Whether you're just starting out or already established, utilizing tools like a free Google Business Profile (GBP) helps ensure your business is properly represented on the world wide web. The key to success lies in understanding how to utilize this free platform for local SEO purposes and maximize its potential reach within the online community.
With some basic knowledge, anyone can learn how to make their listing stand out among the rest; giving them an advantage they never thought possible before. So don't wait, let's learn how we can get started improving your business profile today!
What Is Local SEO?
It is an important part of any business's ranking and visibility in its community. It involves optimizing your website, listings, and content for a specific geographic area in order to increase its chances of appearing in the coveted "local pack" on Google – a featured section at the top of the first page of search results that shows three local businesses related to what you're searching for. A successful SEO strategy can be incredibly beneficial to any business by driving more traffic and customers into their stores or websites.
Creating your own Google Business Profile (formerly known as a Google My Business Listing) is the first step to improving your rankings in the search results.
Click to Tweet
Your profile serves as an online representation of your business within the Google ecosystem. By listing pertinent information about your company such as location, phone number, hours, services provided, etc., customers are easily able to find out more about you. Additionally, it gives potential customers insight into how others perceive your business based off reviews from past patrons. If done correctly, this will go a long way towards increasing both foot traffic and digital engagements with your site or store.
Furthermore, updating relevant keywords throughout all elements of your profile helps make sure that when someone searches for the products and services that you offer they'll see your business name pop up in the local map pack. With these strategies combined, you will soon see an increase in clicks generated from relevant searches!
Benefits Of Optimizing Your Profile
Optimizing your profile on Google is absolutely essential for local success! With a few simple steps, you can dramatically increase the visibility of your business across Google search and maps. You'll be seen by potential customers looking for relevant services in their area; it's an absolute game-changer.
The first step towards optimizing your profile is to add your business on Google. This will create a listing page with a business description, location, contact information, website URL, opening hours,  Google Reviews etc. Once this page has been created, you should take some time to ensure that all of the information is accurate and up-to-date. Then fill out other sections like Photos and Reviews which are great for boosting engagement with customers as well as improving your rankings. Make sure you also provide accurate directions if needed so that customers can find you easily when they're searching online or driving around town.
Google Business Profile Insights gives you valuable data showing how users have interacted with your profile over time. It's useful to track this data so that you can make informed decisions about how best to optimize your profile and reach more people who are interested in what you offer. Additionally, it's important to periodically update any changes such as new products, pricing structures, photos or reviews on your profile so that customers always have access to the most up-to-date information when visiting your listing page.
By taking these steps and investing some effort into optimizing your Google business listing, you're ensuring that more potential customers come across your business in their search results – leading to increased sales opportunities!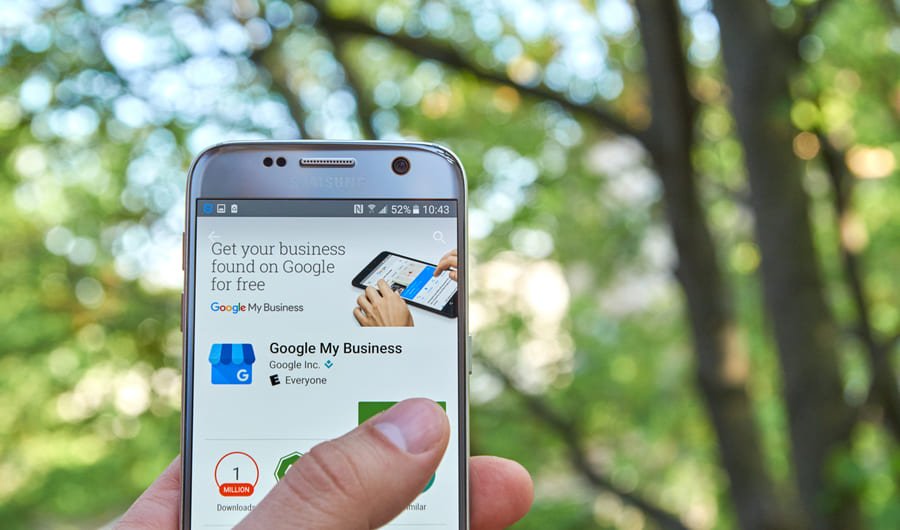 Setting Up Your Google Business Profile
Creating your Google My Business account is the first step to optimizing your Google Business Profile for local SEO. GBP allows you to easily manage all of your presence on Google Maps, Search and more. It's important to keep in mind that Google will use the information you provide here to determine how it should rank your business when someone searches for relevant keywords.
To get started, go to https://www.google.com/business/ and sign up by entering a few details about your business name or address, phone number etc. Once signed up, make sure you fill out as many fields as possible so that potential customers can learn more about what services or products you offer. Be sure to accurately describe your business using the industry-specific terms from your field and include any awards or accolades you may have received over the years. Additionally, upload photos related to your company such as images of the building exterior, interior or team members at work.
It's also a good idea to regularly update your GMB profile with new content including blogs, events and promotions related to your business so people know exactly who they're dealing with when they search for local businesses online. By keeping this information fresh and engaging, users are more likely to click through and explore further – leading them one step closer towards becoming a customer!
Choosing The Right Category For Your Business
When setting up your Google Business Profile listing, it is crucial to choose the right category for your business.
Click to Tweet
Much like a jigsaw puzzle, if each piece fits correctly into its corresponding spot then you will have an effective and well-optimized profile. To get that perfect fit between your business and its appropriate categories on Google My Business, there are a few key elements to consider.
The first element to take into account is the accuracy of your business address. It's important for this information to be correct so customers can find you easily with their searches. Also, make sure that all of the other related fields such as city and zip code are entered accurately too. This way when someone searches 'business name or address' they will see accurate results come up in order by proximity from their current location.
The second element of choosing the right category is making sure it truly reflects what type of industry or service you offer. There may be several options that could apply to your business but remember, primary business category should always match what people would search for most often about your company on Google My Business (GMB). For example, if you own a restaurant called The Local Diner then listing yourself under restaurants rather than cafes makes more sense because customers searching GMB will likely use the term "restaurant" instead of cafe when looking for local dining spots near them.
Finally, once you have selected the best fitting category(ies) for your business double check everything looks good before submitting the new information onto GMB. Make sure that all details regarding your business address and primary business category are accurate and precise so potential customers can find exactly what they need quickly and efficiently. With these small steps taken care of properly, you're now ready to create an optimized Google My Business profile!
Writing An Engaging Description
The profile you create on Google Business is an important part of local SEO. It's a way to help potential customers find your primary business online and it should be optimized for search queries. Crafting an engaging description of your business should be the first step when optimizing your Google Business profile.
When writing this section, make sure to include key information about what makes your company unique and why people should choose you over competitors. You can also use keywords that are relevant to the services or products you offer. Be specific with language; don't just list out generic terms like 'good customer service' but instead, explain how yours stands out from others in detail.
It's also important that your description speaks to the needs of potential customers so they feel connected to your brand or product. Make sure not to oversimplify – keep it conversational and try using stories as well as facts about your business to draw them in further. By doing this, you'll create a more personal connection between yourself and those who view your profile on Google which will lead to increased engagement and trustworthiness from searchers.
Your goal should be to captivate readers by giving them an insight into who you are as a company, what sets you apart, and why they would benefit from choosing you over other options available in their area. The content within this section must accurately reflect both the values of your organization and its offerings – something that a carefully crafted business profile allows for!
Adding Images And Videos To Your Profile
In today's digital age, visuals are everything. It's a powerful way to recognize your business and engage with potential customers across Google. Having high-quality images and videos on your Google Business profile is essential for local SEO success.
To keep your profile looking professional, make sure the photos you use are clear and of good quality. Include pictures from inside your store or office that showcase products or services you offer as well as any awards or recognitions you may have received over the years. You should also include staff members in some shots so people can put a face to the name of your business.
Finally, don't forget about video content! Video has become increasingly important when it comes to optimizing for local SEO. Using Google Business's YouTube integration feature makes it easy to add videos directly onto your page. This will help people get an in-depth look at what you do while providing valuable information they need to make informed decisions about their purchases. So take advantage of this tool and start creating dynamic content through video today!
Verifying Your Business Location
Verifying your business location on Google can help drive more customers to you and optimize your rankings for local SEO. It's important to note that Google has been around for a long time, so it knows who you are and where you're located. When you verify your business with Google, they will send out details about your business, such as the address and contact information. This is an essential part of making sure that potential customers can easily find you when they search online.
Once your business is verified by Google, they will make sure that all the information associated with it is accurate. They also provide reviews from other users which helps people decide whether or not to visit your store. This makes it even easier for customers to locate and choose your business over competitors in the area. Additionally, verifying with Google allows them to show up-to-date content regarding sales and special offers at your store or website which further encourages potential customers to shop with you rather than someone else.
Investing the time into optimizing and verifying your Google Business Profile is worth it! Not only does it give customers quick access to information about what services or products you offer but also shows how trustworthy and reliable your company is through customer reviews and updated content like sales promotions. With this verification process completed, potential customers have no doubt that they'll be able to find exactly what they need directly from you – leaving them one step closer towards becoming lifelong loyal customers!
Creating Posts On Your Business Profile
Now that you have verified your business location on Google, it's time to take the next step and create posts on Google My Business. Posts are an essential part of local SEO, as they can help potential customers find out about your business or product more quickly. Here's how to make effective use of posts for optimizing your Google business profile:
1. Highlight special offers – Create posts to draw attention to promotions and discounts so people know you're running a sale. This is also a great way to engage customers and increase foot traffic.
2. Share important updates – Let customers know when you're closing early, opening late, or launching new products by creating a post on your page.
3. Generate customer reviews – The more positive reviews customers leave about your product or service, the better chances you'll have of appearing higher in search results. Encourage them to share their feedback publicly using social media platforms like Twitter or Facebook.
4. Promote events – With posts on Google My Business, you can easily promote upcoming events related to your company such as webinars and conferences. This will help generate interest from prospects who may not have heard of you otherwise!
Creating engaging content with optimized keywords is key when trying to maximize visibility on search engine result pages (SERPs). You should note that google post should be written with clarity and accuracy while still giving readers enough information about what makes your business stand out in order to encourage click-throughs to learn more!
Utilizing Reviews And Ratings
Getting reviews and ratings on your Google Business Profile is essential to optimizing it for local SEO. Reviews are a great way to get organic traffic, as they show up in search engine results. Ratings also help build trust with potential customers because they can see what others think of your business.
In order to maximize the impact of reviews and ratings, there are several things you should do:
Firstly, make sure all customer feedback is addressed promptly and professionally. This will encourage more people to leave positive reviews, which will be beneficial for both your reputation and rankings. Secondly, ask happy customers if they would be willing to leave a review. Your loyal customers can provide valuable insight into the quality of your offering. Lastly, use tools like Google Alerts to monitor any new mentions of your brand online so you can respond accordingly.
These strategies will strengthen your presence online and give potential customers greater confidence when deciding whether or not to interact with your business. By improving upon these aspects of your Google Business Profile you'll be well-positioned to reach higher levels of success locally through better search engine optimization (SEO).
Encouraging Customers To Check-In
Encouraging customers to check-in on your Google Business Profile is like adding a cherry to the top of an already delicious sundae. It helps people discover and connect with your business, gives you valuable insights about customer behavior, and bolsters your local SEO strategy all at once.
To start encouraging customers to check-in:
Make sure that they know it exists by offering incentives such as discounts or special offers when they do.
Have signage in store that clearly states how to find the business profile online
Include directions for checking-in within marketing materials (e.g. emails, website)
Make use of social media channels like Twitter and Facebook to promote the feature so more people are aware of it.
Ask satisfied customers if they would be willing to review their experience after checking-in on the profile page. This will help build up reviews which can improve visibility in search engine results pages (SERPs).
It's also important to ensure that your business information is kept up-to-date since incorrect data can hurt your ranking over time. Regularly monitor for any changes or updates needed, set reminders so you don't forget, and make sure employees are familiar with these practices too! By taking these steps, your business will benefit from increased exposure through improved local SEO rankings as well as enhanced customer loyalty due to better engagement opportunities.
Analyzing Insights And Performance
Once you've set up your Google business profile, it's time to analyze its performance. To ensure that your local SEO efforts are successful, you'll want to track and monitor the insights of your page. This will give you key information about how your target audience is interacting with your page and what changes could be made in order to optimize results.
The first step is to open the "Insights" tab within your account. Here, you can view data such as customer interactions on photos, reviews, posts and website visits from potential customers who found you through a Google search. It's important that you make note of any areas where customers may not be finding exactly what they're looking for so that you can improve upon them if necessary. Additionally, take into consideration any positive feedback or success stories to help build upon those successes going forward.
It's also important for businesses using Google My Business profiles to keep an eye out for their competitors' rankings online—as well as their own—so that they can stay one step ahead when it comes to local SEO optimization techniques. By monitoring the performance of both yours and other similar companies' profiles, this allows businesses the opportunity to gain insight into trends within their industry while quickly identifying which strategies work best when optimizing their GMB profile pages for increased visibility in local searches.
Analyzing insights and tracking performance are essential components of managing a successful Google business profile. Keeping tabs on how users interact with your page helps ensure that all efforts towards local SEO result in higher ranking positions while providing valuable insights into customer behavior and preferences – helping businesses remain competitive in the ever-changing digital landscape!
Utilizing Local Keywords For SEO
A great way to optimize your Google business profile for local SEO is by utilizing local keywords. Local keywords are words or phrases that search engine users might use when looking for information about a specific geographic area, such as the city where you live. By using these terms in your profile, it can help boost its presence in local searches and give potential customers an easier time finding your business. Here's how:
First, research some relevant local keywords that accurately describe what your business offers. This could include anything from "dentist in [city]" to "[city] pet groomer"––terms people would be likely to type into their browser if they're searching for businesses near them. Once you've gathered enough of these terms, incorporate them into the text on your Google business profile. For example, add one of them at the beginning of each sentence describing what services you offer or why customers should choose you over others.
By doing this, not only will those who are specifically searching for businesses like yours find it faster due to the added keyword density; but also search engines like Google may recognize that your profile has relevance to certain areas and display it higher up on their results pages accordingly. In other words, adding localized terms to your Google business profile can help make sure prospective customers know exactly where to go when they want something from you!
Tracking Local Ranking Progress
Once your Google Business Profile is optimized, it's time to track your local ranking progress. You can use a tool like Whitespark or BrightLocal to check rankings in the local results. They'll show you how you stack up against competitors for certain keywords and phrases related to your business type.
The data collected from these tools will help you better understand how well your profile is performing over time and which areas need improvement. This lets you focus on the right aspects of your business profile in order to further improve its visibility in the local rankings. For example, if you find that customers are searching for specific services or products but they're not able to easily locate them through their searches, then you know that there may be an issue with the way those services or products are categorized on your Google Business Profile.
With this information at hand, it becomes easier to make changes that can significantly impact how visible and successful your profile is locally. By actively tracking how your profile performs with respect to local SEO, you can ensure that potential customers are able to more easily discover what makes them choose your business among all the other options out there.
Measuring Traffic From Organic Sources
As you strive to optimize your Google business profile for local SEO, measuring the traffic from organic sources is a key step. It's essential that you track which sites are driving visitors to yours, in order to understand what content and tactics are working best. Tracking this data can help you make informed decisions about where to focus your efforts and resources.
To get started, use analytics tools like Google Analytics or other site-specific tracking software such as Moz Pro or Screaming Frog. With these programs, you'll be able to see exactly how much of your website's traffic comes from organic search results on Google itself. You can also track referrals from social media networks like Facebook and Twitter, as well as direct links from blogs and other websites. This will give you an accurate picture of which channels are helping drive people to your page.
By taking advantage of all the options available for monitoring and analyzing your website's performance, you can gain valuable insights into which strategies are delivering results – so that you can continue to improve upon them and maximize the potential of each channel for local SEO success!
What Is The Difference Between Google Business Profile And Local SEO?
Google Business Profile and Local SEO are two terms that have become increasingly popular in the world of digital marketing. But what is the difference between them? Google Business allows businesses to create a profile on their platform, giving customers access to important information like business hours, contact details, directions, reviews, and more. On the other hand, local SEO involves optimizing websites for search engines so they can rank higher in localized searches—helping potential customers find relevant results faster and easier.
The most obvious benefit to utilizing both GBP and local SEO together is increased visibility for your business. With GBP you will show up in organic listings as well as 'Maps' listings which help increase the chances of being found by potential clients who are searching locally. Additionally, with a properly optimized website along with good content optimization practices (like using keywords related to your area) you can improve how high your site appears in search engine rankings when someone enters a query related to your service or product. This also has the added benefit of improving user experience since people are more likely to click on sites that appear close to them geographically.
Using these strategies together provides multiple layers of protection against competitors who may be targeting similar services or products in your locality. It ensures that all channels available are utilized optimally so that conversions occur naturally and quickly due to an improved customer experience overall – leading to greater success for any business!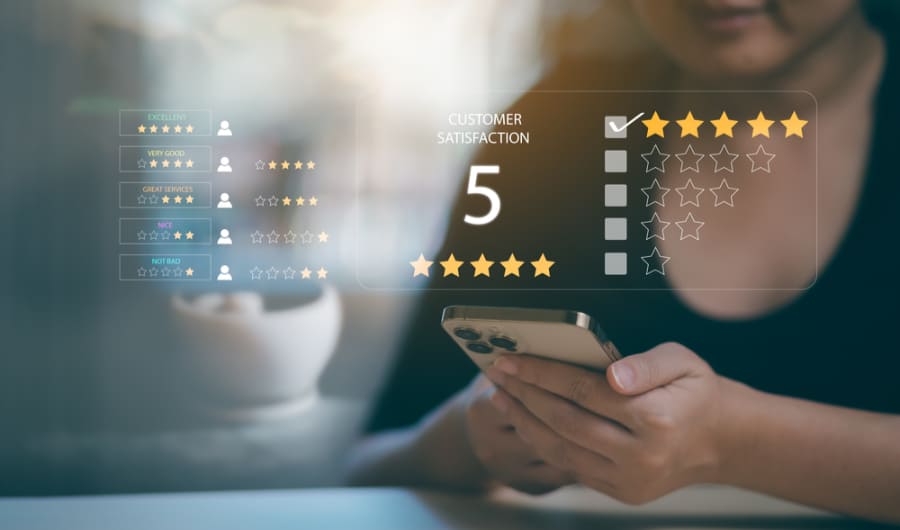 What Strategies Should I Use To Get More Reviews And Ratings For My Business?
Getting more reviews and ratings for your business can seem like an impossible task, but it doesn't have to be! With the right strategies, you can make sure that your Google Business Profile is optimized for local SEO. Here's how:
First off, it's important to understand why reviews and ratings are so important. Not only do they help build trust with potential customers, but they also boost visibility in search engine results pages (SERPs). This means that if someone searches for keywords related to your business or location, chances are good that your profile will appear higher up on the page.
To get more reviews and ratings, there are a few things you should focus on:
Ask existing customers to share their experiences online
Send out follow-up emails or text messages after service completion requesting feedback.
Respond promptly to any reviews left by customers – positive or negative – showing them that their opinion matters.
Utilize social media platforms such as Facebook and Twitter to promote customer satisfaction surveys and encourage people to post about their experiences.
By following these steps, you'll find yourself racking up plenty of 5-star ratings before you know it – making sure that prospective customers see just how great your business is when searching online! So don't hesitate; start optimizing today – because everyone deserves a chance at success!
What Is The Best Way To Use Local Keywords For SEO?
When it comes to optimizing your Google Business Profile for local SEO, the use of local keywords is key. As a business owner, you want potential customers to be able to find you online and using strategic keyword placement can help ensure that happens. Here are some best practices when it comes to utilizing local keywords in your profile:
Do Your Research: Before integrating any local keywords into your profile, do research first to see what words are being used by those searching in your area. Use tools like keyword planners or search engine optimization (SEO) software to determine which terms people are actually typing into the search bar.
Make Sure It's Relevant: You'll also need to make sure that whatever keyword phrase you decide on is relevant to your product/service offering as well as the geographical location of where you're trying to rank for searches. For example, if you own a restaurant located in New York City don't use "Chicago pizza" as one of your keywords – it won't show up in searches from NYC residents looking for food options near them!
Keep It Short & Sweet: Local searchers typically type their query into a search box with only two or three words at most – so keep this in mind when crafting your keyword phrases. Try including city names, ZIP codes, counties and other pertinent geographic information whenever possible without making it too long-winded or repetitive sounding.
It's important not just to include these types of keywords but also to have them displayed prominently throughout all sections of your profile such as the description, contact details and images as well. This will help boost its visibility within search results pages and ultimately increase traffic towards your website or storefront! Additionally, consider using synonyms related to the primary term(s) used; this helps further diversify content while still conveying relevance through contextually similar language choices.
By following these tips and taking advantage of localized terminology within their marketing efforts business owners can expect better rankings for their profiles – translating into more leads and sales opportunities down the line! Whether targeting audiences locally or worldwide having an effective strategy in place is essential for success; take time now and reap rewards later!
How Do I Measure The Impact Of My Google Business Profile On My Local Rankings?
Determining the direct impact of a Google Business Profile on local rankings is no easy task. But, while it may be difficult to measure this effect precisely, there are certain steps businesses can take to optimize their profiles for maximum SEO benefit. From alliterative keywords to engaging content and everything in between, taking proactive measures when crafting your business profile can pay off big time in terms of local search engine results.
When it comes to optimizing a business profile for SEO purposes, one of the most important rules is keyword selection. Alliteration works well here – pick two words that start with the same letter and use them together throughout the profile description. This repetition will help boost visibility within search engine algorithms, making it easier for potential customers (and clients) to find you. Additionally, using specific localized language in descriptions and reviews also helps differentiate from competitors who might not have embraced regional lexicons yet – an advantage many companies overlook!
Another key element is proper formatting; make sure titles, tags and other elements adhere closely to guidelines set forth by Google or whichever platform you're utilizing. Properly formatted content helps crawlers understand what's being written about more easily so they can accurately attribute value accordingly– an imperative step for successful SEO optimization! Moreover, including images and videos as part of your profile often lead to higher click-through rates than those without visuals.
By combining descriptive verbiage with localized terminology along with eye-catching visuals—all while adhering closely to best practices—businesses put themselves in a great position to achieve strong Local SEO performance through their online presence. With enough dedication, effort and forethought into creating a captivating business page or profile, these efforts will eventually pay dividends in terms of increased organic traffic from local searches.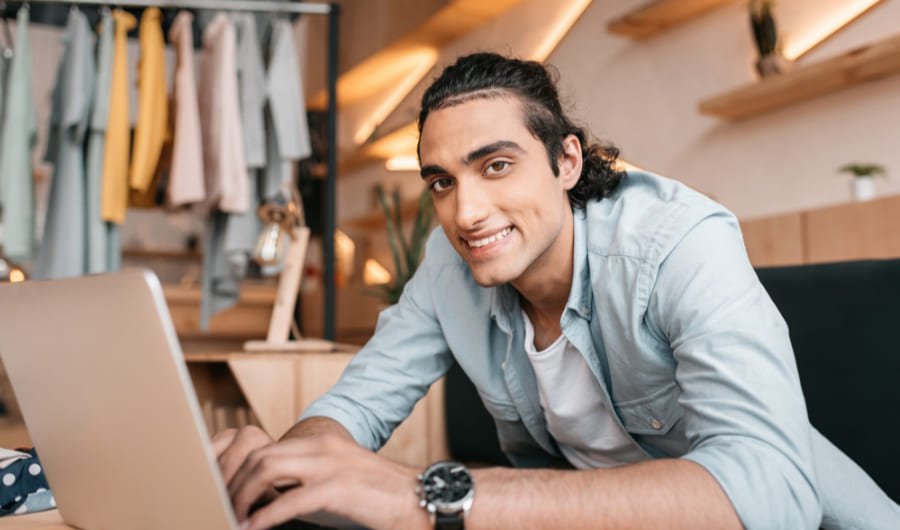 How Often Should I Post On My Business Profile?
When it comes to optimizing your Google Business Profile for Local SEO, one of the most important tasks is keeping up with regular posting on your profile. This is a great way to keep customers engaged and coming back for more content – but how often should you post?
There are different opinions about just how frequent you need to be when it comes to posting on your profile. Some recommend that you post as frequently as every day while others say that once per week or so will suffice. Ultimately, the decision needs to come down to what works best for both your business and its customers.
If you're able to make daily posts without sacrificing quality content then go ahead! However, if time constraints mean this isn't possible then try twice weekly or even monthly – whatever timeframe suits your goals best. You may also want to consider seasonal changes in terms of frequency; for example, during busy periods such as holidays and special events, increasing your postings could help draw in more traffic.
No matter what approach you take – think of it like talking with friends: share interesting stories and updates, answer any questions customers have quickly and efficiently, and ensure everything remains relevant and accurate at all times. Keep these tips in mind when deciding how often you should post on Google My Business – they'll help ensure success!
Conclusion
As a business owner, it is essential to understand the importance of optimizing your Google Business Profile for local SEO. By following these simple steps, you can ensure that your business gets seen by more people in your local area and get an edge over the competition.
Think of this process as taking part in a marathon race – you have to be consistent if you want to win. Regularly post with relevant keywords, respond to reviews promptly and make sure your profile is up-to-date with accurate information. This will help boost your visibility online and give potential customers confidence in doing business with you.
Remember that success doesn't happen overnight; it takes time and effort to optimize your profile and build trust among users – but when done right, the results are worth it! Take advantage of all the tools available in GBP and use them effectively so that your business can shine brighter than ever before. With some dedication and creativity, you're guaranteed to see amazing results from optimizing your Google Business Profile for local SEO!