Durham Web Designer provides affordable web design and SEO services for small businesses located in Whitby, Ontario. Our experience makes us a leading WordPress authority in Durham Region. We offer responsive and fully customized websites that cater to your unique needs, along with comprehensive monthly maintenance plans to ensure your website is kept up to date and runs smoothly.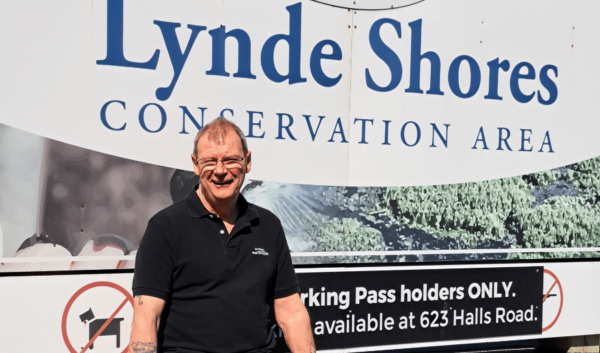 About Whitby
Whitby, ON is a charming town with a village-like atmosphere, featuring small businesses, and unique shopping experiences in Downtown Whitby. Explore the historic Lynde House Museum, wander around the heritage village of Downtown Brooklin, and enjoy the diverse dining options, boutiques, and historical buildings in this delightful Canadian destination.
Local Neighbourhoods In Whitby
| | |
| --- | --- |
| Ashburn | Port of Whitby |
| Dagmar | Whitby Shores |
| Macedonian Village | Williamsburg |
| Myrtle Station | West Lynde |
| Brooklin | Meadowcrest |
We understand that your business's online presence is crucial to its success, so I'll work closely with you to create a stunning website, logo design or e-commerce store that meets your unique needs and helps you stand out from the competition. I will ensure your site is not only visually appealing but also easy to navigate for an exceptional user experience.
Driving Directions to Durham Web Designer
From Downtown Whitby BIA, 209 Dundas St E
Head east on Dundas St E toward Perry St
Continue onto King St W
Turn right onto Stevenson Rd S/Durham Regional Rd 53
Turn left onto Laval Dr
Turn leftDestination will be on the right
420 Bristol Crescent Unit 46, Oshawa, ON L1J 6M2
Discover the Power of Clean & Simple Website Design for Your Business
Are you tired of cluttered, slow-loading websites that fail to impress your customers and hurt your search engine rankings? A new website design will breathe new life into your online presence. We create clean and simple websites that not only look great but also load fast, are search engine friendly, and are mobile responsive on any device.
We prefer to take a minimalist approach when it comes to website design. A minimalist approach to website design focuses on the principle of less is more. It involves simplifying the overall design by removing unnecessary elements, reducing clutter, and utilizing negative space effectively. By adopting a minimalist approach, websites can achieve a clean and organized look, making it easier for users to navigate and find the information they need. This design philosophy also emphasizes the importance of typography, colour, and imagery, ensuring that every element on the website serves a purpose and contributes to the overall user experience. Additionally, a minimalist design approach can enhance the website's loading speed, and improve mobile responsiveness.
By eliminating unnecessary elements and focusing on what truly matters, we create an optimal user experience that keeps visitors engaged and coming back for more. With our expertise, your brand will shine through every aspect of your site. Here's how we ensure success:
Optimized webpages that load quickly, keeping users' attention
Search engine-friendly website designs that boost your rankings in Google, Bing, and Yahoo
Mobile responsive solutions that ensure seamless functionality across all devices
A personalized approach tailored to fit your unique needs and goals
Durham Web Designer has designed and developed several websites for businesses in Whitby, ON.
With over 15 years of experience in WordPress web design in Durham Region, we have worked with several small businesses in Whitby, and have gained an understanding of the unique needs and preferences of the local market.
So whether you are a lawyer, bookkeeper, plumber, or landscaper in Whitby, we are here to help you establish a strong online presence. Let's work together to create a website that reflects your brand, attracts your target audience, and helps you succeed online.
Don't let a poorly developed website hold back your business. Let a professional website designer elevate your online presence with our clean and simple Whitby website design services. Contact Us Today!
Ready to get started?
Contact me today to learn how working with a professional web designer can help grow your business.